Why Alpha Distribution Solutions?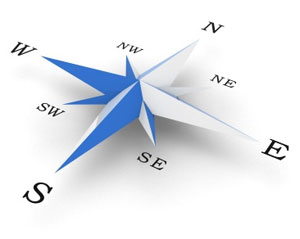 Our goal is to become your fully integrated supply chain partner.  Through this partnership, we work with you to reduce your costs while improving the service to your customers and increasing the visibility in to your inventory.  We have a history of significantly reducing retailer chargebacks by understanding their compliance needs.
We began as a textile manufacturing company in 1936 and have grown to specialize in distributing apparel and consumer goods across the United States.  Because of our extensive experience, we are extremely knowledgeable of the apparel industry and have the unique ability to perform superior fulfillment and refinishing services. 
Services and Value Added Services
We offer a comprehensive list of logistic services for your business needs as they relate to warehousing, packaging, distribution, order processing, fulfillment, back office outsourcing, stand alone refinishing projects, and more.
East Coast Location
Alpha is ideally located in East Central Pennsylvania, with easy access to major freeway and railway systems.  We are in close proximity to four major interstates (78, 80, 81, and the PA Turnpike).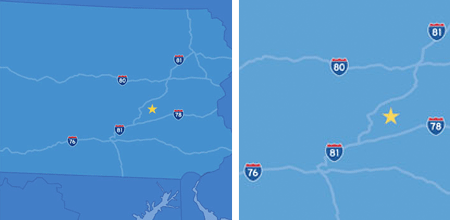 Facilities
Our five modern buildings include over 400,000 square feet of secure warehousing and distribution space, with additional flex space available.
Information Technology Systems
Our services are made possible through our highly integrated and sophisticated information technology programs, including a state-of-the-art Warehouse Management System (WMS), Enterprise Resource Planning (ERP), and Warehouse Control System (WCS).  We utilize EDI and RF Scanning to track all products and orders within our facilities.
East and West Coast Distribution
Alpha has a close relationship with Santa Fe Warehouse, a 3PL in California, to provide for all of your logistic needs on the East and West coast.  Both of our companies operate with the same fully integrated technology solutions and one single interface for your benefit and ease-of-use.
Contact us today to learn how we can help you. Our team will be happy to meet with you, review your needs, and create a solution to make your distribution a competitive advantage.